Nova Scotia Tech Community
Meet our post-secondary education partners!
CLICK AND GET MORE INFORMATION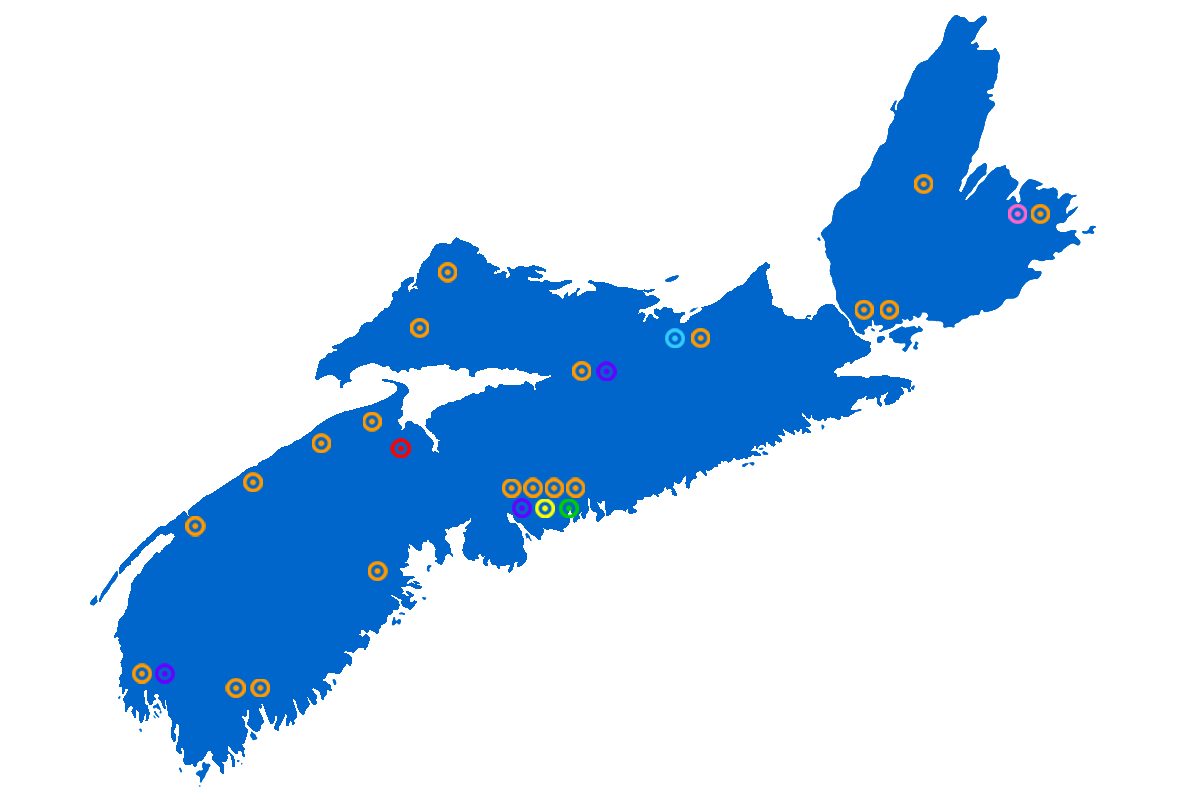 Study at one of the best universities in Canada. Learn directly from top scholars - in classrooms small enough for you to get to know them.Work alongside world-class researchers, and potentially even get published as an undergraduate. Have an integrated work experience locally and study around the world through international exchanges -- an academic experience that is truly unique.
Every day, amazing things happen at CBU. We have the small class sizes, incredible value for tuition, a diverse community of international students, a deep commitment to leadership in Indigenous education, exciting research opportunities, and a wide range of degree programs that will launch your future career. Whether you want to study engineering, healthcare, education, arts, business, hospitality, science or pretty much anything else—we have a one-of-a-kind education waiting for you. Plus, our campus life is second to none.
Founded in 1838, Acadia University is one of the oldest and most respected liberal arts universities in Canada. Located just a one-hour drive from Halifax, Nova Scotia and its international airport, Acadia is an integral part of the quintessential college town of Wolfville, overlooking the Annapolis Valley and the Bay of Fundy. When you step onto campus you enter a world of opportunity.
Nestled in the heart of Halifax, Nova Scotia, Saint Mary's University is marked by iconic buildings, green spaces and fresh ocean air. A vibrant and culturally diverse community, Saint Mary's lets students experience the world, all in one city block.
Dalhousie University is proudly located in Halifax, Nova Scotia which is ranked one of the friendliest cities in the world. Founded in 1818, we're one of Canada's oldest universities, attracting more than 18,800 students from around the world. The university blends transformative academic programs with pioneering research on Canada's East Coast.
The Digby Area Learning Association (DALA) is a not-for-profit organization dedicated to the provision of education and career upgrading opportunities for people in Digby and surrounding communities. DALA is currently governed by a 15 member volunteer Board of Directors composed of community minded volunteers and professionals with a variety of expertise. In support of the Board, as Ex-Officio members, we also have representation from our partners. DALA employs an Executive Director who assists the Board in administering the various programs.
The School of Fisheries offers a wide range of training programs to meet the needs of the fish harvesting industry and for small vessel operators. We provide training to students with varied educational and cultural backgrounds and adapt our training to meet individual learning needs, along with regulatory and industry compliance.
The Aviation Institute is located on Pleasant Street at the Dartmouth Gate building (former Moirs Plant). A modern 43,000 square-foot training facility, students build their skills using the latest technology and have opportunity to apply them to real aircrafts. Students will learn from faculty who bring a passion for their work, valued experience and strong industry connections. In addition to the Aviation programs, this is also the location for Bricklaying program.
NSCC's Nautical Institute offers Transport Canada-approved marine training for students who want to start or advance their career at sea. Students learn in specially designed marine facilities, including a wave tank, free-fall lifeboat and fire training centre, and with state-of-the-art simulation equipment for navigation and engine room training. The Nautical Institute is part of the Strait Area Campus.
Cumberland Campus has the distinction of being the only post-secondary institution in Cumberland County. Students attending the main campus in Springhill, or the Amherst Learning Centre, enjoy recent renovations to the library, daycare and cafeteria, in addition to well-equipped shops and computer labs. Student involvement in activities such as Harvest Fest, Winter Ball, and the hockey team is high, creating a positive vibe in the school and the surrounding community. Friendly, knowledgeable teachers and a supportive learning environment add to Cumberland's unique charm.
The Kingstec Campus is located in Kentville. Extensive renovations to the library, learning commons, and trades shops have created a bright, modern learning environment. Upon entering the campus, students are greeted by a light-filled atrium, not to mention notoriously friendly staff. Many take advantage of the full-service cafeteria, fine-dining restaurant, onsite gymnasium, and daycare. Contagious campus spirit, an active Student Association and a culture of community volunteerism, all contribute to the close-knit community atmosphere at Kingstec.
The Annapolis Valley Campus operates from two locations – the Centre of Geographic Sciences (COGS) and Middleton. This campus is home to students from around the world who attend COGS for its international reputation in geomatics training. The Middleton site provides a range of programs and is home to the Applied Research Group and Pilikan House, a living lab and demonstration site for energy efficiency and sustainable design. At this campus, you'll find students starting the day with the favorite breakfast burger and you may find them enjoying ping pong, floor hockey, foosball and pub nights, when they're not hard at work. Impromptu jam sessions, regular potlucks, movie nights and the annual broomball tournament are all part of the campus experience.
The Centre of Geographic Sciences (COGS) in Lawrencetown is Canada's largest geomatics-focused learning environment. In addition, the high-quality programs offered in the fields of surveying, mapping, land-use planning and related computer programming have earned COGS its reputation as a world leader. In addition to its suite of diploma programs, COGS also offers advanced diplomas in marine geomatics, remote sensing, geographic information systems (GIS), and business geographics.
The Burridge Campus operates from two locations, welcoming students from across the province each year. The main campus is located in Yarmouth and there is a Community Learning Centre located in Digby. A leader in environmental practice, the campus has been recognized for the many initiatives it has taken to manage waste and reduce its carbon footprint. The campus has its own restaurant and salon, and also offers a comfortable common area with satellite TV and a ping-pong table. Regular campus events include intramural sports, movie nights, and karaoke, but a highlight of the Burridge experience for many is the hot cinnamon rolls and fresh fish every Friday!
Shelburne may be NSCC's smallest campus, but there is nothing tiny about the students' experiences. From the orientation week Yacht Club dance and the homemade rolls and pizza, to the extraordinary support of the surrounding community, everything about this South Shore campus will make you feel right at home. Lounges with comfortable seating and wireless access give students a place to work or relax, while newly-renovated labs and shop areas provide state-of-the-art equipment and technology. It's a campus renowned for its lively school spirit, and where everyone knows your name.
The biggest surprise about the Lunenburg campus is that it's actually located in Bridgewater! The dramatic curved glass face houses Student Services, a campus library, and a bustling learning commons called "The Link." There is also a gymnasium and a YMCA facility onsite for students. An active intramural sports rivalry between staff and students livens things up, as does the cafeteria's varied and affordable culinary creations. A focus on student involvement and learning through community contributions is at the heart of campus life.
The Institute of Technology Campus is located in the north end of Halifax and enjoys incredible views of the Bedford Basin. The campus has undergone a major transformation with a new library, learning commons and fresh, updated street presence. Students enjoy a full-service cafeteria, an exercise room and a vibrant Student Association. The campus is easily accessible by bus and is within walking distance of cafés, bakeries, restaurants, shops and banks.
The Waterfront Campus was recently renamed the Ivany Campus to honour the significant contributions of former NSCC President Ray Ivany. Ivany Campus is an environmentally-friendly campus with incredible views of the Halifax Harbour. Modern design, open spaces, state-of-the-art technology, along with exciting clusters of programs, all add to a dynamic learning environment. The campus receives high marks for its "green" building practices. The Harbour Wing is the second building in Nova Scotia to achieve Leadership in Energy and Environmental Design (LEED) Silver certification. The Woodside Wing, which is home to the Centre for the Built Environment (CBE), has been registered for LEED Gold certification. The campus is also home to the Aviation Institute located at Dartmouth Gate.
Akerley Campus, located in Dartmouth, is the home away from home for students from all over Nova Scotia. Well known for its culinary and tourism programs, the campus boasts a full-service cafeteria, fine-dining restaurant (Fresh Twenty One) and bakery. The Campus is also home to a state-of-the-art Transportation Centre and recently added Welding and Metal Fabrication Annex. An onsite gymnasium and weight room is available to students, as well as a daycare. A bright student lounge and cafeteria make things comfortable, while a lively Student Association keeps things hopping with events throughout the year.
Truro campus offers a full range of programs each year. Davis Hall, located onsite, offers a student residence, daycare and a pre-school. An open, light-filled atrium, affectionately called "The Peak", is where students hang out and study. For those who like a bit more physical activity, there is a fully-equipped NSCC Sport and Wellness Centre, and access to 566 acres of forest with walking trails. Dances, family days, movie nights, pizza wraps and an ice cream bar, are just some of the other enjoyments of this campus, located smack dab in the heart of Nova Scotia's hub.
Located in Stellarton, the Pictou Campus offers a beautiful student commons, a large gymnasium, cafeteria, a daycare facility and expanded program area space. The friendly residential neighbourhood where the campus is located has amenities including coffee shops, grocery stores, a Laundromat and a park. A variety of sports and seasonal events keep students buzzing through the year. The warm, inviting atmosphere of the campus is enhanced by informal seating throughout the building where you can relax and enjoy learning with new friends.
Located in Port Hawkesbury, the Strait Area Campus offers an extensive range of programs. The Campus is home to the Nautical Institute that provides Transport Canada-approved marine training. Facilities for marine training include a wave tank, fire training centre and state-of-the-art simulators for propulsion systems, navigation and global communications. Students enjoy a spacious and friendly campus environment, amazing outdoor spaces and trails, as well as excellent recreation fitness and entertainment services that are offered in the area year-round. The Strait Area Campus also offers programs in Wagmatcook First Nation at the renovated Wagmatcook Learning Centre.
Located in Sydney, the Marconi Campus offers a range of programs and a friendly learning atmosphere. Students enjoy plenty of open space with comfy seating, quiet study areas, wireless access and computer labs. The campus business centre serves as an incubator for small businesses and provides opportunities for students to work part-time in their field of study, and build their portfolio. It also provides the resources to help them develop their own small business ideas. A new trades wing features shop space, classrooms, offices and a green design, meeting Leadership in Energy and Environmental Design (LEED) standards.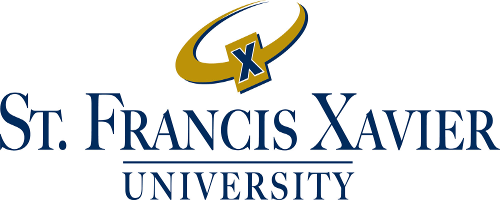 Input your text here! The text element is intended for longform copy that could potentially include multiple paragraphs.
Input your text here! The text element is intended for longform copy that could potentially include multiple paragraphs.
Input your text here! The text element is intended for longform copy that could potentially include multiple paragraphs.
Short and Sweet Headlines are Best!
Input your text here! The text element is intended for longform copy that could potentially include multiple paragraphs.